HOW TO ORDER
Look around and see what we have to offer.  We have a great variety of apparel for adults and youth.  If you don't see something you are looking for please contact me and I will work with you to find what you are wanting!
If you are with a club or school select that organizations tab to see all your options!
When Ordering.........
1.  Select size (2XL-$3.50 & 3XL-$5.50 are an additional charge) and color (don't see a color you are wanting, contact me and I will let you know what we have to offer).
2.  Select custom design option. Custom design is available on ALL apparel and what we specialize in.  School and club apparel has set designs to pick from.
3. If you would like to add glitter comment at check out under "Add a note to your order"  with apparel item(s) you would like it on, it's a FREE add on!!
5.  Complete your order and if I have any questions I will contact you!!
Thank you for supporting a small business!!
Contact us by Phone or email at
785.410.6609 or abbiescreationsboutique@yahoo.com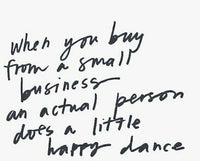 Thank you for choosing Abbie's Creations Boutique "Embroidery & Screen Printing". I am a stay at home mom of FOUR wonderful little boys. I founded the business in 2005. The company has grown beyond what I had ever hoped for it. What started out as a hobby turned into a great business adventure. I love staying home with my boys and having my company right here with me! I look forward to working with you! Here at ACB we offer a wide variety of things including fundraising, sport club orders, parent orders, school apparel, and much more. We love screen printing, appliques, embroidery, heat press glitter and creating fun unique apparel. If you don't see something, just ask. I am sure we can help you create it. So take a look around, ask questions, and be creative!!